[FRANCAIS] (English below)
Aux origines, WHEELFALL explorait les rivages délimités d'un stoner racé aux accointances doom bien marquées. C'était en 2012, le groupe existait depuis 2009 et il sortait son album INTERZONE. Les morceaux étaient tout à la fois telluriques et pachydermiques. Bien sûr, ils étaient capables de courir le 100 mètres quand il le fallait mais leur grand truc, c'était plutôt l'écrasement consciencieux des structures qui se présentaient sous leurs pieds. Ce qui frappait alors, c'était leur grande maîtrise du sujet : parfaitement exécuté, leur stoner toutefois prototypique venait tutoyer à l'aise quelques grands aînés : Kyuss, Sleep, Saint Vitus, Fu Manchu ou encore Monster Magnet. Toutefois, l'INTERZONE brillait déjà d'un éclat mortifère sacrément sombre que l'on rencontre rarement dans le désert.
Aujourd'hui, WHEELFALL continue à creuser sa mystique et sort GLASREW POINT, un double album ambitieux accompagné d'un roman que l'on pourra lire en parallèle. Le sable du désert et la solitude qui l'accompagne semblent bien loin. Le groupe se positionne dans un entre-deux insulaire tout à la fois rural et urbain. Un environnement à tel point mystérieux et dérangeant que WHEELFALL a développé plus avant sa vibration occulte. On retrouve certes leur maîtrise technique qui en deviendrait presque une patte mais pour le reste, la musique a muté. Le stoner-doom des débuts s'est transformée en une boule bien noire plus expérimentale et les morceaux, nombreux, sont plus variés que par le passé. On sent en particulier que le dark ambient de FWF (entité solitaire derrière laquelle se cache le chanteur-guitariste, Fabien W. Furter) s'est invité chez WHEELFALL. Il en résulte un amalgame post-tout ce que vous voulez agrémenté d'une vibration extrêmement froide qui évoquera un Celtic bien plus porté sur le Frost, un Neurosis congelé voire les dernières incarnations des Swans.
Pour autant, il ne s'agit pas d'un revirement stylistique opportuniste. Comme à son habitude, WHEELFALL ne s'est pas jeté directement dans la musique, il a commencé par échafauder un scénario qu'il a ensuite illustré par des morceaux. Au fur et à mesure de l'élaboration, l'histoire est devenue tellement dense qu'elle s'est transformée en roman et c'est cette même densité que l'on retrouve également dans le disque sans qu'à aucun moment le concept n'écrase l'écoute : le groupe n'impose pas ses images à l'auditeur, mais déploie en revanche une multitude d'atmosphères et d'émotions qui accompagnent parfaitement la lecture. Si par le passé, WHEELFALL recherchait des ambiances chères à David Cronenberg, il se situe aujourd'hui plutôt du côté d'Edgar Allan Poe, Kafka voire Nietzche bien qu'après tout, le Crash de Ballard que Cronenberg avait mis en images pourrait constituer la jonction entre INTERZONE et GLASREW POINT. Rien de guilleret mais quelque chose de sombre et malaisé qui interroge des préoccupations très actuelles : l'hyper-connexion, la solitude qu'elle provoque paradoxalement, le nihilisme aussi. Un double album mûrement réfléchi donc mais jamais abscons, le côté carnassier de Wheelfal empêchant sa musique de tomber dans des affres par trop conceptuelles : elle compte autant que les idées qu'elle met en avant.
Fidèle à son crédo D.I.Y., WHEELFALL continue à ne compter que sur lui-même et GLASREW POINT sortira en septembre sur Sunruin Records, label créé par Fabien W. Furter, Niko El Moche (le bassiste de WHEELFALL) et Pauline Talon. Nouvelle réussite à porter au crédit d'un groupe décidément surdoué, GLASREW POINT, en quelques titres, appose sur le cortex une empreinte sombre et glaciale que l'on n'est pas près d'oublier.
Ecrit par Leoluce (DescendresAlaCave, IndieRockMag)
[ENGLISH]
At the begining, WHEELFALL explored the delineated shores of a purebred stoner with prononced doom connections. It was in 2012, the band has existed since 2009 and released their album INTERZONE. The tracks were all both telluric and elephantine. Sure, they were able to run the 100 meters when necessary, but their big thing was more the conscientious crush of the structures that appeared under their feet. What struck at the time was their mastery of the subject: perfectly performed, their stoner, nevertheless prototipical, got easily close to some great elders: Kyuss, Sleep, Saint Vitus, Fu Manchu or Monster Magnet. However, INTERZONE already shone with a damn dark deadly shine, that you rarely encounter in the desert.
Today WHEELFALL continues to widen his mystical and release GLASREW POINT, an ambitious double album accompanied by a novel that can be read in parallel. The desert sand and its solitude seem far away. The band placed itself in an islander in-between both rural and urban. A environment so much mysterious and disturbing that WHEELFALL further developed its occult vibration. We certainly find their technical mastery that become almost a touch but otherwise, the music has mutated. The stoner-doom of the begining turned into a much more experimental dark sphere, and the many tracks are more varied than before. We can feel in particular that the FWF's dark ambient (solitary entity which hides the singer-guitarist Fabien W. Furter) has invited itself to WHEELFALL's music. This results in a post-everything-you-want embellished with an extremely cold vibration that evokes a Celtic much more focused on the Frost, a frozen Neurosis, or even the latest incarnations of the Swans.
However, it is not an opportunistic stylistic shift. As usual, WHEELFALL, as always, has not thrown itself directly into the music, the band started with constructing a scenario, and then they illustrated it with music. Gradually, the story has become so dense that it turned into a novel , and it is this same density that we can find in the album, and never the concept crushes the listening: the band does not impose its pictures to the listener, but however deploys a multitude of atmospheres and emotions that perfectly match with the reading. If in the past, WHEELFALL looked for atmospheres dear to David Cronenberg, now it's more on the side of Edgar Allan Poe, Kafka or Nietzche, even if after all, the Ballard's Crash that Cronenberg adapted into a movie could be the junction between INTERZONE and GLASREW POINT. Nothing perky but something dark and very difficult which questions some contemporary concerns: the hyper-connection, the loneliness it paradoxically causes, the nihilism too. A carefully thought out double album but never abstruse, the carnivorous side of WHEELFALL preventing its music to fall into too conceptual torments: it is as important as the ideas it puts forward.
Faithful to its DIY belief, WHEELFALL continues to count on itself, and GLASREW POINT will be released in September on the label Sunruin Records, created by Fabien W. Furter, Niko El Moche (Wheelfall's bassisit) and Pauline Talon. A new success for a really gifted band, GLASREW POINT, in a small number of tracks, affixes to the cortex a dark and frozen footprint that we will long remember.
Written by Leoluce (DescendresAlaCave, IndieRockMag)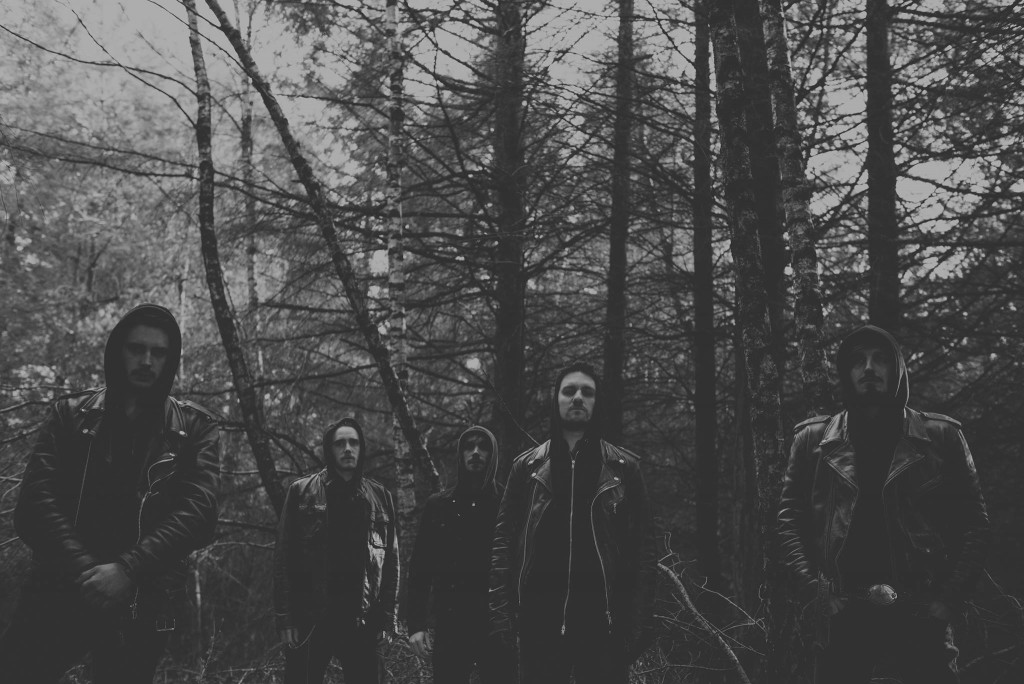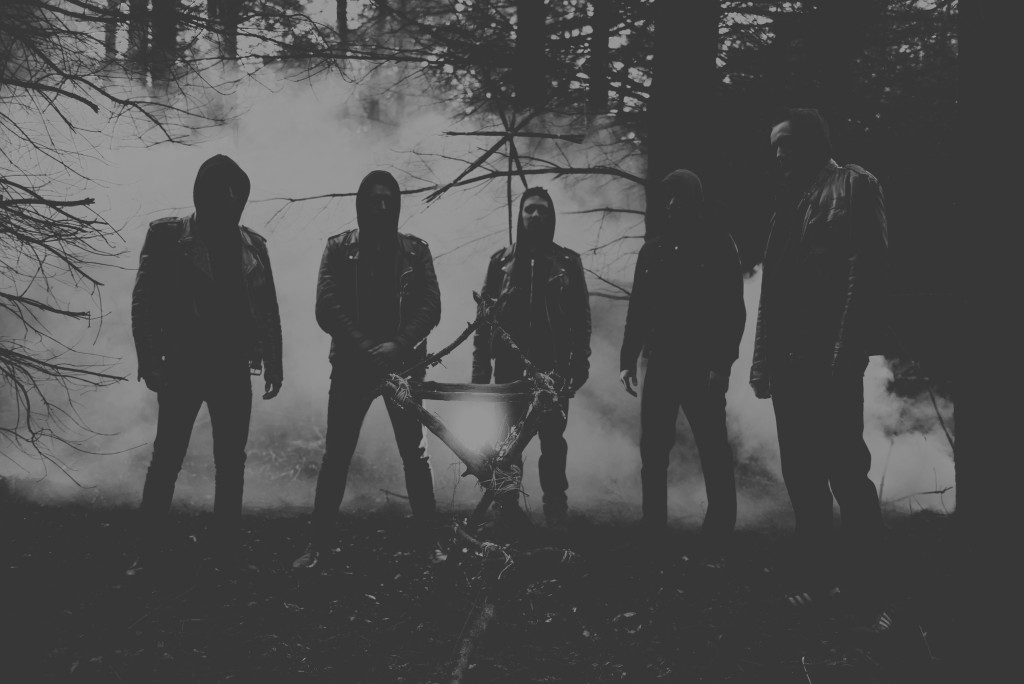 Glasrew Point by Wheelfall [FRANCAIS] (English below) Aux origines, WHEELFALL explorait les rivages délimités d'un stoner racé aux accointances doom bien marquées. C'était en 2012, le groupe existait depuis 2009 et il sortait son album INTERZONE. Les morceaux étaient tout à la fois telluriques et pachydermiques. Bien sûr, ils étaient capables de courir le 100
Read More